Check out the new features added to alerts in the Fall of 2023 by scrolling to the bottom of this support article!

What is an Alert Point?
A PTLevel Alert point is the point in which you will be alerted when your tank level goes above or below it. For instance if you select "25%", you will be alerted when your tank drops below 25% and when your tank rises back above 25%. Alerts (aka notifications) can be set up by email or SMS.
How Many High/Low Level Alert Points do I Get?
With the free PTLevel Account, you get 2 free alert points. With the
Premium Account
, you get unlimited alert points.
How do I set up an Alert and how do I get Alerted?

You can choose to be alerted by SMS or Email. In your
ptdevices account
, make sure your phone number and email are correct under your "Account" on the left hand side. When you are ready to create an alert, click on "Features" on the level you want to work on, then click on "Alerts" (or a lightning bolt if you are on a mobile device). Here you can select at what percentage and the method of being alerted.
How many people can be alerted?

Under the basic free account, there is only 1 recipient for alerts. If you have a
Premium Account
, you can have unlimited recipients.
To add a recipient, go to your Account and then click the tab "Alert Recipients".

New Alerts!

Added in 2022, there are now device disconnection alerts and alerts if your level doesn't change over time. These can be accessed under Alerts.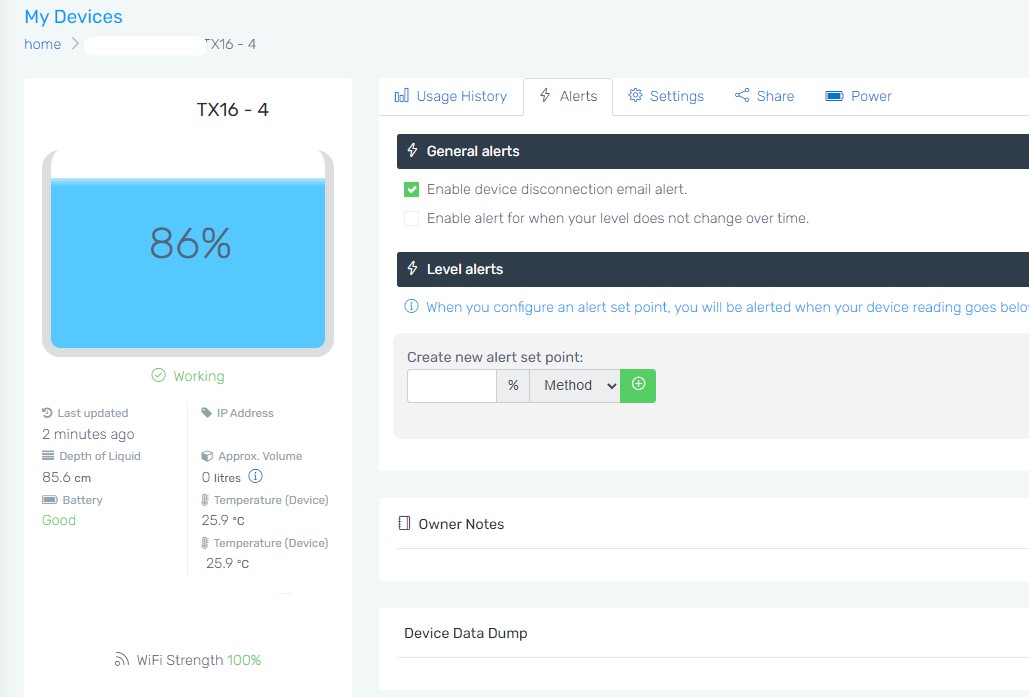 Added in Fall of 2023, if you have a device with a
temperature sensor
, you can receive
temperature alerts
!
These alerts can be found under "Alerts" in your account.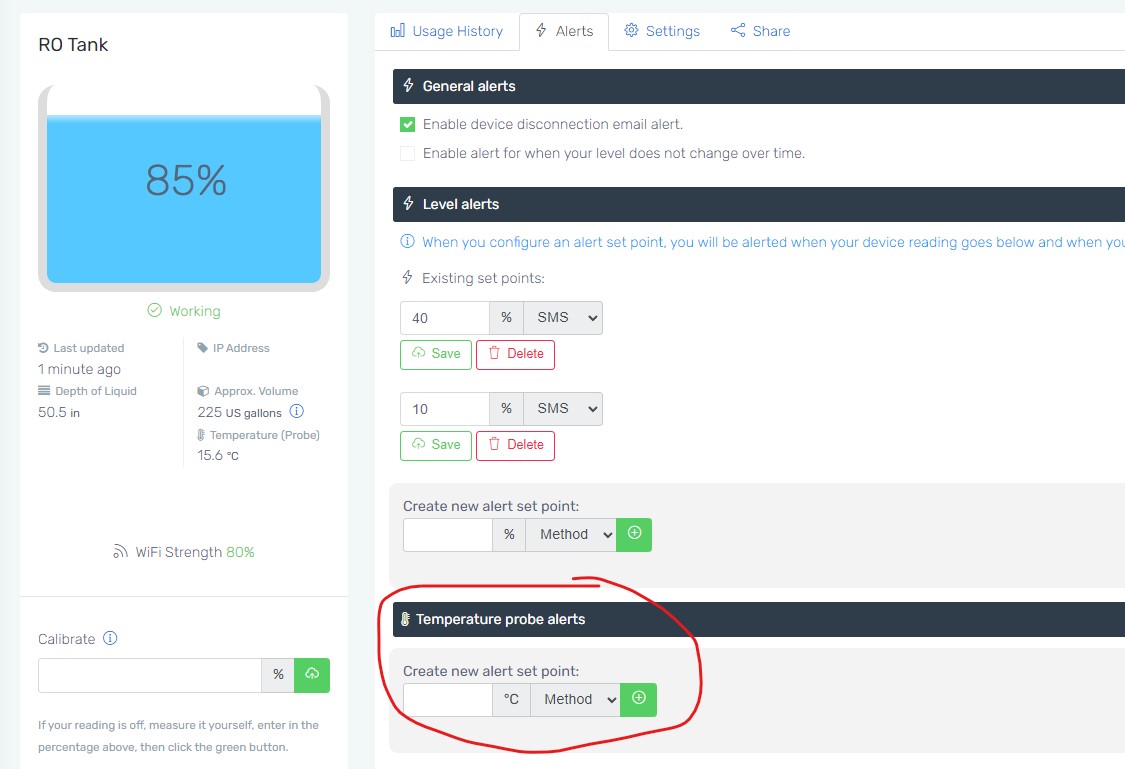 Added in 2023, we created a feature called "Alert Throttling". These alerts can be accessed by logging into your ptdevices.com account (or the App on IOS or Android) and clicking "My Account", then "Settings". Alert throttling allows you to prevent getting too many notifications. The default is set to 20 notification attempts per hour.