Device Management Account System - Overview
Our Device Manager Account System is designed for those who sell, install, and manage/maintain devices and customer accounts. Basically it is an account that gives you the ability to fully manage many customers and their devices in your own account.

What can you do with your Device Manager Account? (Customer Manager Account)

Create customer accounts for them from your own account.

Setup and maintain customer devices from your own account on their behalf. This includes working with their alerts, calibrations, and other settings.

Upgrade customer accounts to the Premium level for them.

Monitor all your customer devices in a single view, either a list or a map view.

Setup alerts for yourself on client devices.

Add your own private notes attached to each client.

Basically, how does it work?

The account works on the principle of permissions where the "manager" has to obtain permissions to get access the client account and their individual devices. There are three types of permission levels, view, edit, and add devices. When a "manager" creates a client account, it is assumed that the "manager" has permission to view and edit the client account details and so those permissions are setup from the start. The same goes with each device in the client account. The permissions can be changed by the client at any point in time:

The profile permissions: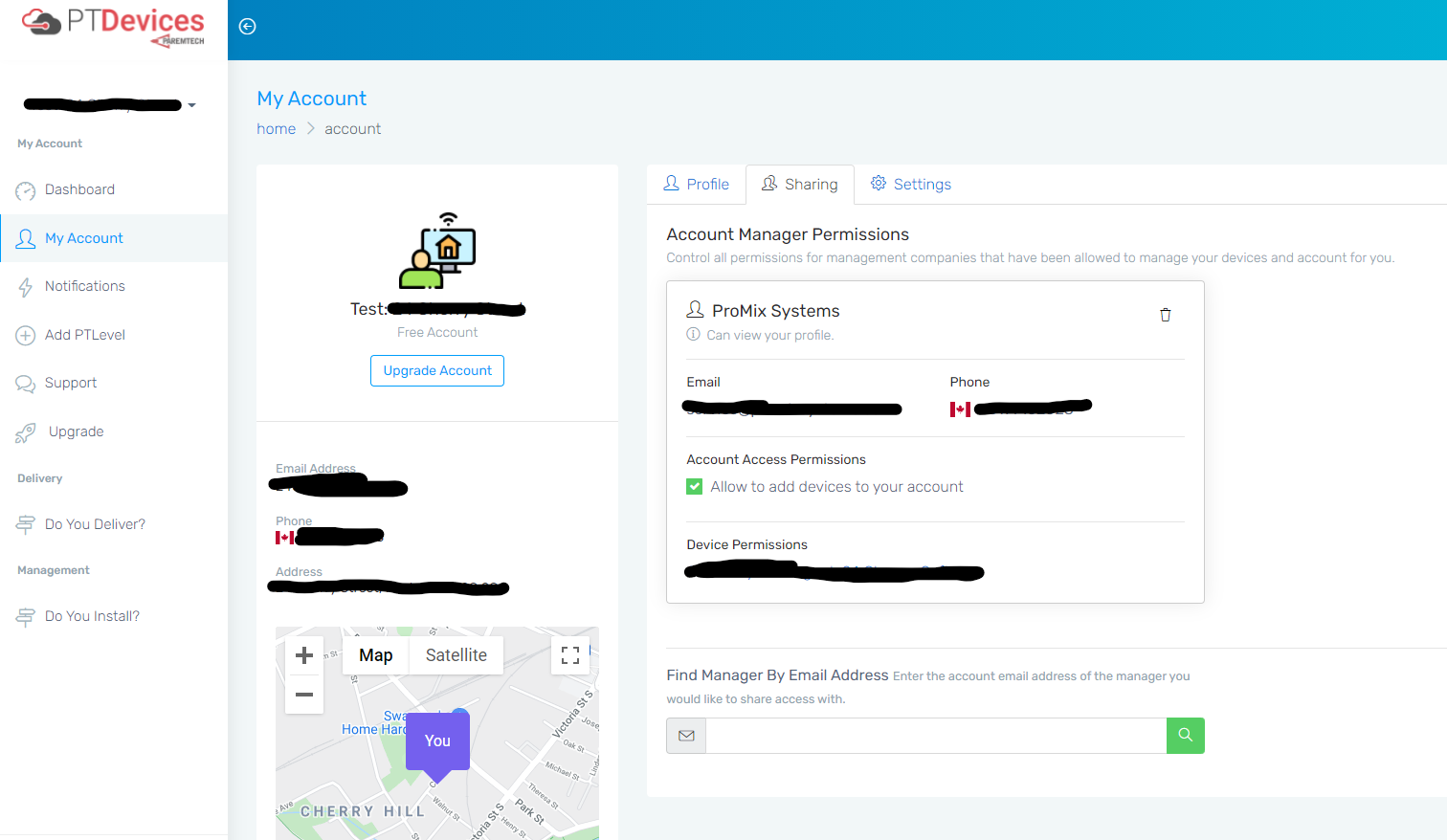 The device permissions: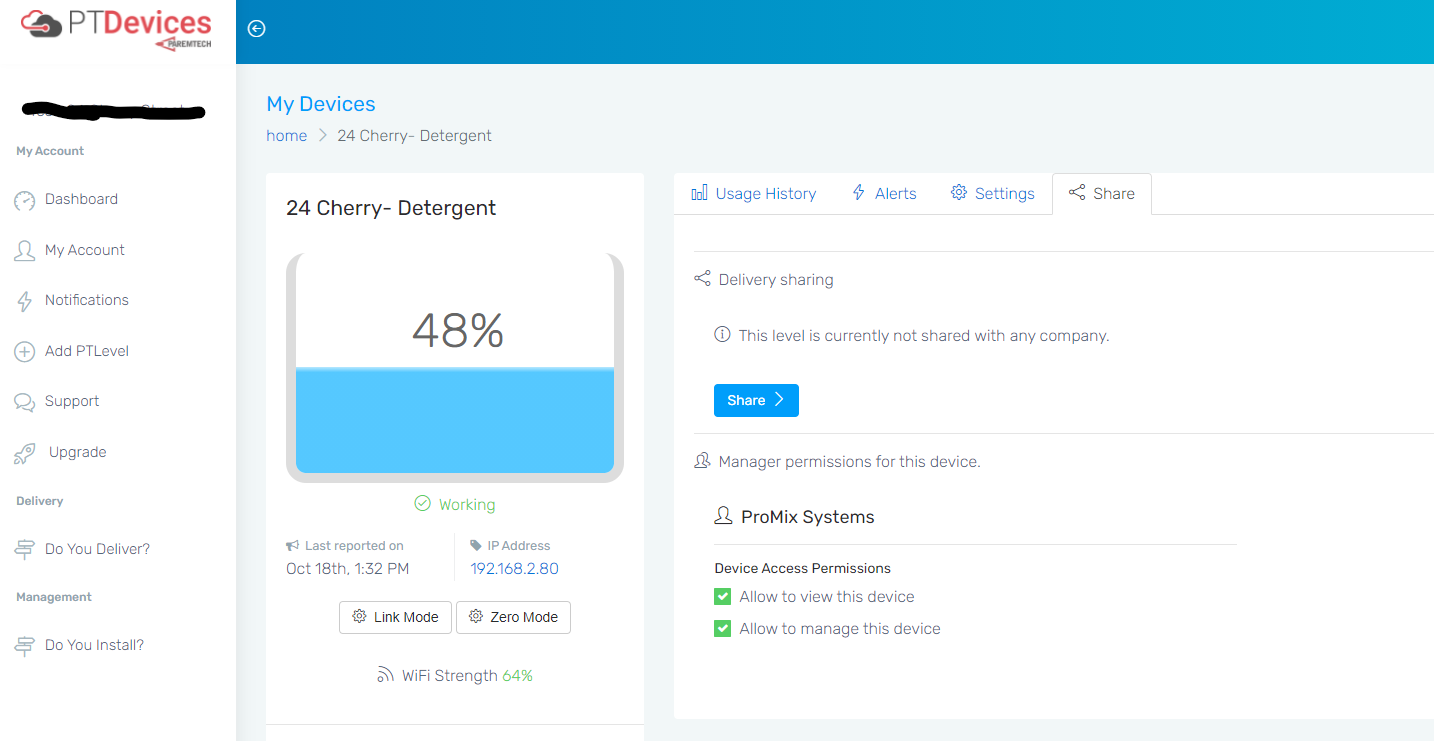 If a client has already setup their account and added their devices but would like to have you manage their devices or view their devices for them, they simply need to navigate to "My Account", select the "Sharing" tab, enter your account email address in the "Find Manager" section. If the email address is entered correctly, you will now be an option for them to give permissions to you for each device, of which they will still have to do.

Feel free to check out our other articles on some specific features of this account ability.

You can sign up for free to become a Device Manager! Visit
https://ptdevices.com/manager/signup
Below is a video walk-through of the system.


If you are interested in becoming a Wholesaler or Distributor, please reach out to us through our
support system
and add a ticket.
Related Articles

Device Management Account System - Client Notes

With your Device Management account, you have the ability to add private notes to each client account you have permission to work with. Your client's won't be able to see the notes but you can use them to organize and keep track of things related to ...

Device Management Account - Client list/map views

With your Device Management Account, you get an overview of all the clients and their devices that you have permission to manage. This can be in two formats currently: The client list. Here you get a list of clients you manage and an overview of ...

Information For Water Delivery Companies

We love Water Delivery Companies! In fact, we love them so much we've set up some awesome PTLevel water monitoring features just for them. If you or someone you know is a water delivery company, make sure to share this information with them! A quick ...

Device Management Account - Alerts

With your Device Management account, you have the ability to setup your own alerts with your client's devices. Basically, the client can have their own alerts and you can have your own alerts on the same device. This works with the level alerts and ...

Sharing your Device with your Water Delivery Company

To share your PTLevel with your Water Delivery Company, simply log into your device and follow these directions: 1. Click "Features" (to access more options on your level) and then click "Share" 2. Under the Share tab, click the blue "Share" button ...